---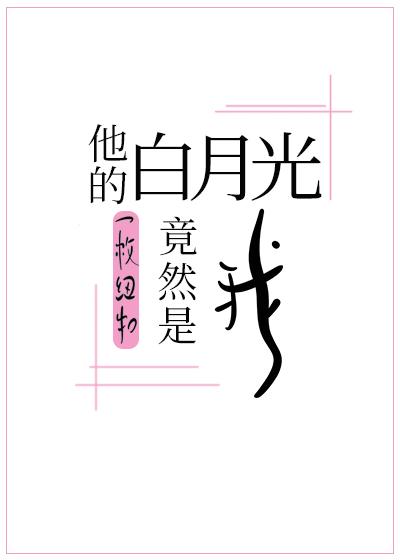 Title:  His White Moonlight Turned Out to be Me (他的白月光竟然是我)
Author: 一枚纽扣
Status in Original Country: 78 Chapters (Completed)
Translator: Rainbow Turtle
Translation Status: Teaser
---
Author's Synopsis:
Xu Yu was a small star from a talent audition show. He was too beautiful so he was often used by netizens to edit CP videos. It was also because he was too beautiful that he always took the shou position in the various CPs. He was a big, overall shou.
On the day that he terminated his contract with the company, Xu Yu received an interview notice from a brand company to interview to become the male advertiser for the next quarter. Xu Yu went and to his surprise, the interviewer was Su Yuanjiu, the big president of the brand company.
Su Yuanjiu, president of a top, international luxury brand. A person who clearly wasn't in the entertainment industry but had a huge fanbase on a CP video clips website. It wasn't known where these fans got the information but they heard Su Yuanjiu had a white moonlight and shamelessly named the fan group White Moonlight.
On this website, Su Yuanjiu matched perfectly with whomever his CP was. It didn't matter if they were a gong, how alpha they were or how manly they were, everyone automatically turned into a shou in front of Su Yuanjiu. Netizens called him the big, overall gong.
The amazing thing was that there was no intersection between this big, overall shou and gong on this website.
Then one day, netizens found that the big, overall gong had opened a Weibo account. Then they found that the first thing Su Yuanjiu did after opening his Weibo was to follow Xu Yu and only Xu Yu. Just as everyone was talking about the relationship between Su Yuanjiu and Xu Yu, Su Yuanji sent a Weibo post.
"Who is interested in editing a CP video between Xu Yu and me? I want to watch it."
Everyone: ?????
Everyone: What?!!!!!
Everyone: Leave it to me!!!!!
Later, Su Yuanjiu sent a second Weibo post. "I heard some people are calling themselves White Moonlight? Sorry, my white moonlight is back."
---