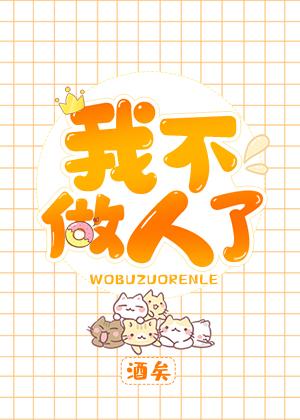 Title:  I'm Not Human (我不做人了)
Author: Jiuyi (酒矣)
Status in Original Country: 95 Chapters (Completed)
Translator: Rainbow Turtle
Translation Status: Completed.
---
Author's Synopsis:
After suddenly dying while trying to meet a deadline, Gu Huai transmigrated and became a non-human race.
This race is cruel and cold, making them feared and shunned by everyone in the interstellar world.
As the new king of the race and facing the group of parents who see him as a baby, Gu Huai said he was under a lot of pressure.
TL Addition: This is an expansion on the first world of the author's previous novel, the King's Game.  There might be some similarities in the beginning but a lot more detail is added and it becomes very different.
---
Chapter 1 
Chapter 2 
Chapter 3 
Chapter 4 
Chapter 5 
Chapter 6 
Chapter 7 
Chapter 8 
Chapter 9 
Chapter 10 
Chapter 11 
Chapter 12 
Chapter 13 
Chapter 14 
Chapter 15 
Chapter 16 
Chapter 17 
Chapter 18 
Chapter 19 
Chapter 20 
Chapter 21 
Chapter 22 
Chapter 23 
Chapter 24 
Chapter 25 
Chapter 26 
Chapter 27 
Chapter 28 
Chapter 29 
Chapter 30 
Chapter 31 
Chapter 32 
Chapter 33 
Chapter 34 
Chapter 35 
Chapter 36 
Chapter 37 
Chapter 38 
Chapter 39 
Chapter 40 
Chapter 41 
Chapter 42 
Chapter 43 
Chapter 44 
Chapter 45 
Chapter 46 
Chapter 47 
Chapter 48 
Chapter 49 
Chapter 50 
Chapter 51 
Chapter 52 
Chapter 53 
Chapter 54 
Chapter 55 
Chapter 56 
Chapter 57 
Chapter 58 
Chapter 59 
Chapter 60 
Chapter 61 
Chapter 62 
Chapter 63 
Chapter 64 
Chapter 65 
Chapter 66 
Chapter 67 
Chapter 68 
Chapter 69 
Chapter 70 
Chapter 71 
Chapter 72 
Chapter 73 
Chapter 74 
Chapter 75 
Chapter 76 
Chapter 77 
Chapter 78 
Chapter 79 
Chapter 80 
Chapter 81 
Chapter 82 
Chapter 83 
Chapter 84 
Chapter 85 
Chapter 86 
Chapter 87 
Chapter 88 
Chapter 89 
Chapter 90 
Chapter 91 
Chapter 92 
Chapter 93 
Chapter 94 
Chapter 95